Professional Conveyancing
Services in Melbourne.
We are Blue Ribbon Conveyancing
Enquire Now
About Blue Ribbon Conveyancing
Operating across metropolitan Melbourne and Victoria, Blue Ribbon Conveyancing is proud to be Melbourne's best property conveyancing provider. The Blue Ribbon difference involves not just our professionalism and wealth of experience, but also providing our clients with constant updates on the progress of their conveyancing transaction.
All conveyancing transactions are handled by one of our experienced licensed conveyancers with the highest degree of professionalism and expertise, allowing you to be confident in knowing that an experienced property conveyancing professional is on your side.
Conveyancing is the process of transferring ownership of the property title from one owner to another. Blue Ribbon Conveyancing holds Conveyancers Professional Indemnity Insurance and is licensed under the Victorian Business Licensing Authority. We are proud to be a conveyancing firm first and foremost; we engage a solicitor to carry out any relevant legal work.
Stamp Duty Concessions, Exemptions & Refunds
Caveats / Withdrawal of Caveat
Legal Personal Representative Application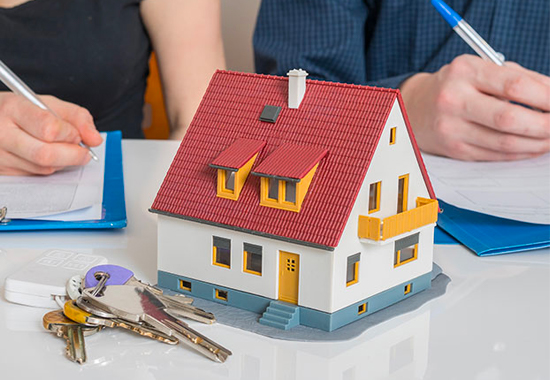 Melbourne Conveyancing Services
From buying and selling a property to discharging mortgages, take a look at our full range of conveyancing services that we provide across metropolitan Melbourne and greater Victoria.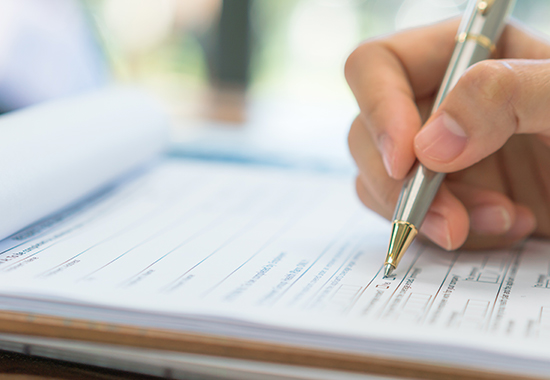 Online Forms
Ready to work with Blue Ribbon Conveyancing? Head on over to our online forms to complete your application and start your journey with Blue Ribbon Conveyancing.
Benefits of Working With a Conveyancer
Whether you're buying your first home, expanding your real estate portfolio or selling your current property, our conveyancing experts are here to make the whole process so much more simple. Our team of experienced conveyancers have a wealth of industry knowledge and experience – so you can feel confident you're working with the best.
We want you to feel confident and reassured one of our skilled conveyancers is with you through every step of the property purchase process and available to answer any questions you may have.
We are able to work with you and act on your behalf with your settlements online, meaning that the stress of having to be physically present is done away with. We pride ourselves on offering reliable and flexible service that aligns with our client's schedules. That's why our skilled conveyancers are considered the best conveyancers in Melbourne.
Why You Need A Conveyancer On Your Team
Purchasing a property can be an overwhelming and perplexing process – that's why our specialist team is here to help. We want to streamline this experience for you and ensure that you feel as though you are in safe hands.
Our conveyancers speak your language
Our skilled Melbourne-based conveyancing team will break down the confusing legal terminology involved in the buying or selling process. As well as helping you to understand your property transfer documents; our conveyancing team will support you to draft your own documentation; including but not limited to the contract of sale and section 32 forms.
We're here for you
Purchasing a property, whilst incredibly exciting, can also at times feel as though you're prodding around in the dark. Our specialist property conveyancing team will help you to feel less like purchasing a property is part of an elaborate guessing game. When working with Blue Ribbon Conveyancing, we aim to save you money as well as time in the long run.
We support you through the process
Blue Ribbon aids you in a multitude of ways. From helping you obtain your first home buyers' grant, to assisting you to subdivide your property.
Care through conveyancing
Our Melbourne conveyancers really aim to make you feel comfortable and reassured throughout your home buying experience. We will be there every step of the way to answer any and all queries you may have. Whilst we like to take care of all the technical legal aspects of property purchase, should you wish to have any aspects clarified, we are available to answer them, so that you can feel confident and comforted in your purchase.
Speak to our expert conveyancers.
Find out how Blue Ribbon Conveyancing makes all conveyancing transactions a smooth and painless process by speaking to one of our expert conveyancers today.